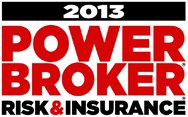 Gallagher has 3 of the 6 designations for Power Broker in the Nonprofit category for 2013, announced by Risk & Insurance magazine, February 2013.
Joan Dove
Tim DePriest
Peter A. Persuitti
---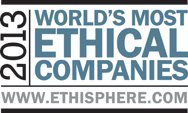 We are honored to be recognized by the Ethisphere Institute as one of the World's Most Ethical Companies.
---
Gallagher Nonprofit Practice leader Scott Hamilton (National Practice Leader, HRadvantage, has been selected to speak at the 2013 Nonprofit HR Conference October 2013 at the Gaylord National Resort & Convention Center (Washington DC).
---
Gallagher's Nonprofit Leader Quoted in February 2013 Article
See February 25, 2013 article featuring Gallagher's Nonprofit Leader Greg Chapman "How Agents Help Nonprofits in Hard Times". Chapman is a 2012 merger partner of Arthur J. Gallagher & Co. with over 2,200 nonprofit clients.
---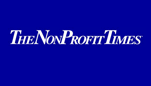 The Nonprofit Times has upgraded its website. Take a look.
---
Riley Binford quoted in National Underwriter P&C Magazine
Market-Hardening Signals Have Social-Service Insurers Breathing a Sigh of Relief
Market conditions for insurance in the nonprofit sector have shown sure signs of a hardening over the past six months, with prices stabilizing overall and slowly inching upward for some classes of risk...read more